Guilin: A Painting by God
Part 1 – Yangshuo
First stop in Guilin is Yangshuo. Before we get into any more details, there is one thing and one thing everyone must try in Guilin: Guilin Vermicelli. Like Pho is to Vietnam and Pad Thai is to Thailand, Guilin Vermicelli is regional and can be customized to individual's liking.
I woke up at 7 AM one morning to catch a boat. Out of the corner of my eyes as I walk through the empty streets was a line of people by a steaming pot. Turns out they were all waiting for the vermicelli and also for the toppings bar, where you can choose to add 15+ different ingredients, all sauteed and diced up.
Tips:

When you find a cab driver you're comfortable with, ask and negotiate for a daily rate. You can get their cell number and rely on them to pick you up at a set time and place. The women I met was very nice and I felt like I can trust her. She was also my lunch buddy who showed me some of their local dishes.

Try the dish "beer fish" and make sure you find a place with fresh fish.
People from all over the world travel to Yangshuo for rock climbing! You can spot them randomly with a zoom lens.
Book a raft guide through the hotels, in 2007 it's about $100 RMB per person.
Back to the details. The moment I entered Guilin (by boat), I felt like Alice in Wonderland. The mountain formations are strange with peaks and bumps extruding from the flat land without much gradation.
Between the peaks are rivers and streams of all sizes. It's as if someone poured a bucket of water over the Grand Canyon and dabbled it in greens and greys.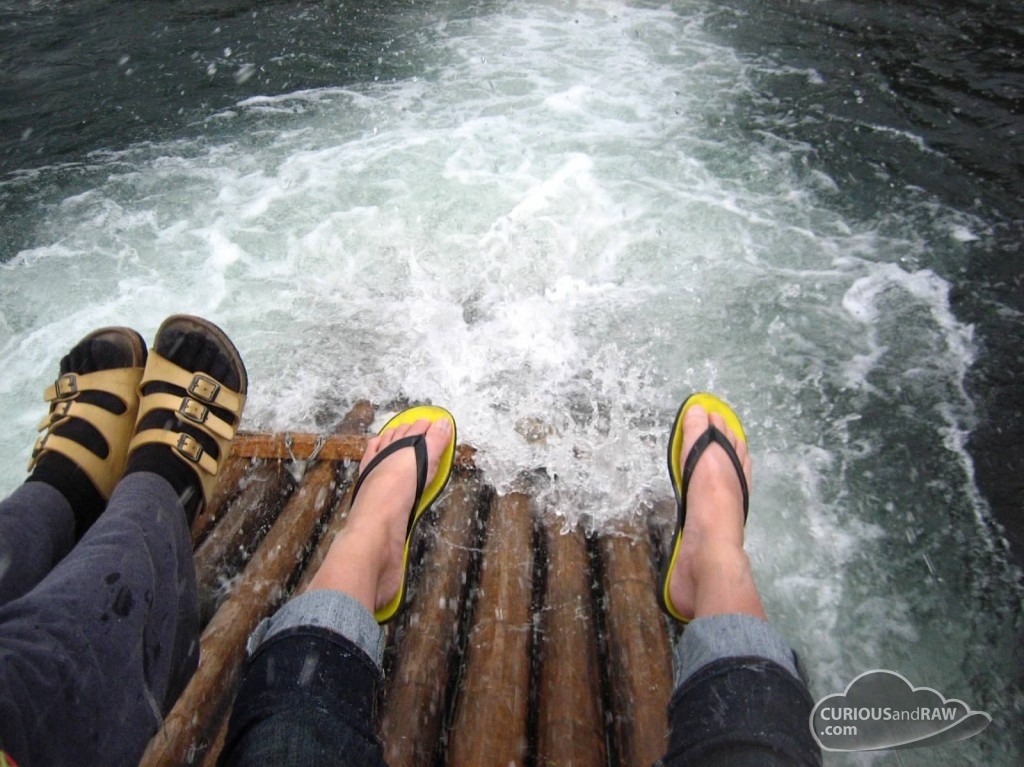 With all that water, naturally the locals often have fish on the dinner table.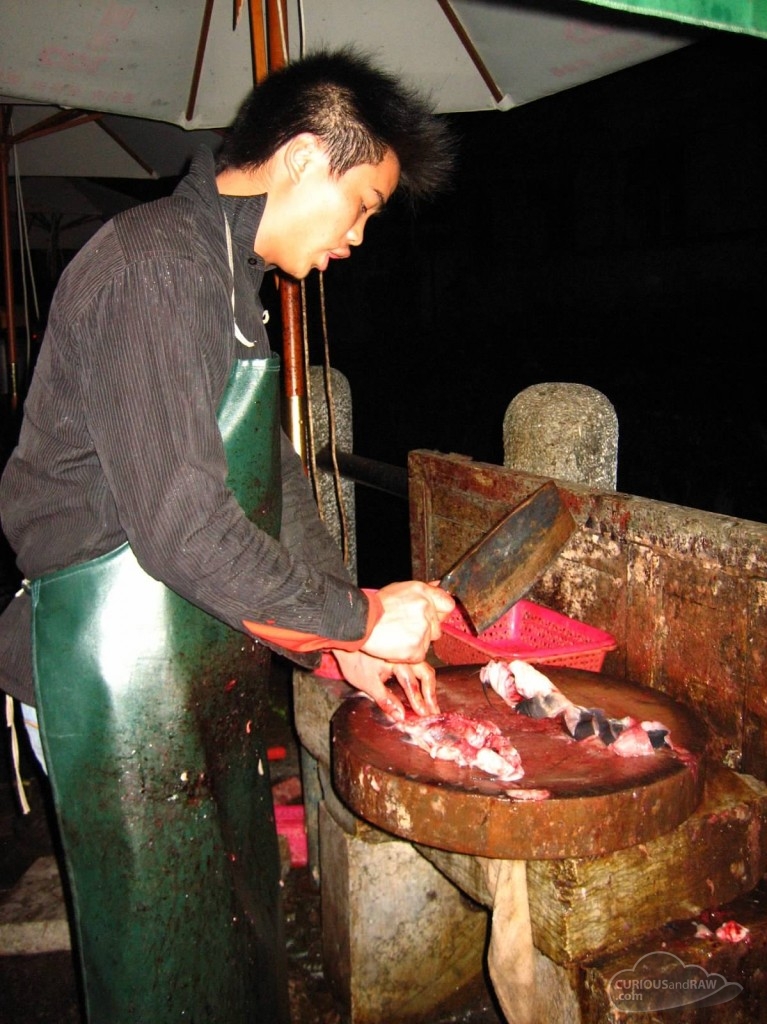 While wondering about I saw the cutest little one ever in a custom made carriage.