10 Must Have Travel Apps and Web Shortcuts
Sometimes I forget those days before smartphones were a necessity. Here is a list of my all time favorite apps and web tools to make travel easier even without Wi-Fi. Separated into 3 phases; before, during, and after travel.
Before you arrive to your destination…the research phase
Some people like to have a hardcopy such as Lonely Planet or Frommers with them when they travel. I prefer to collect my own information digitally while I have wifi. Instapaper is available as an app as well as an extension for Chrome and Safari. When I come across a webpage with the information I want to save, simply click on the Chrome extension icon and poof, the webpage is sent to my instapaper account and I can read it on my smartphone offline.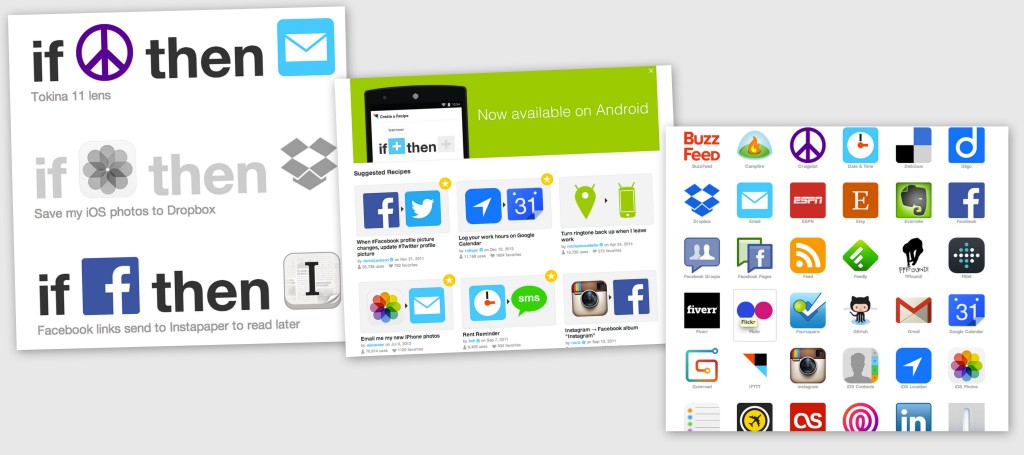 IFTTT works with almost anything you can create an account with. It is an automation app that makes all other apps more powerful, much like "AllSpark" from Transformers. You can create your own tasks (aka Recipe), such as "If I share on FACEBOOK then link is sent to INSTAPAPER." Now all the links I share on Facebook is also saved on Instapaper where I can read on my phone later OFFLINE!! Adding another shortcut to information gathering. The recipes you can create are only limited to your imagination. There are also thousands of pre-made recipes you can select from.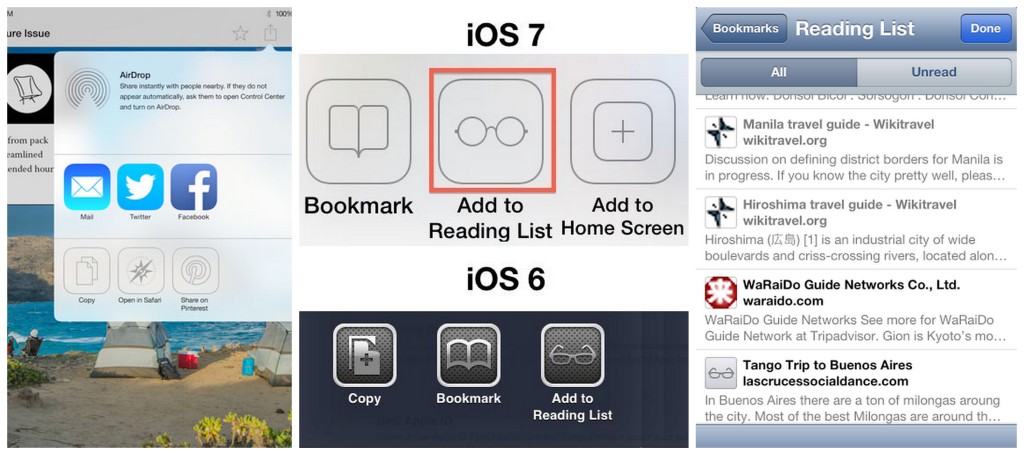 Similar to the concept of Instapaper, this is a built-in tool of the Safari browser. On both the iPhone and Mac, you can add any page you browse in the Safari to your "reading list" for offline reading later. Once you come across a page you want to save, select the "share/export" icon and select Add to Reading List. Make sure you wait a moment before closing as the browser downloads the page. To open, go to Bookmark in Safari and poof, the page is yours to have and to hold offline. One of the first things I do before arriving to a new city is that I add the Wikitravel page of that city to my reading list, then I have at my disposal all the basics – transportation, accommodation, contact numbers, places to eat, etc.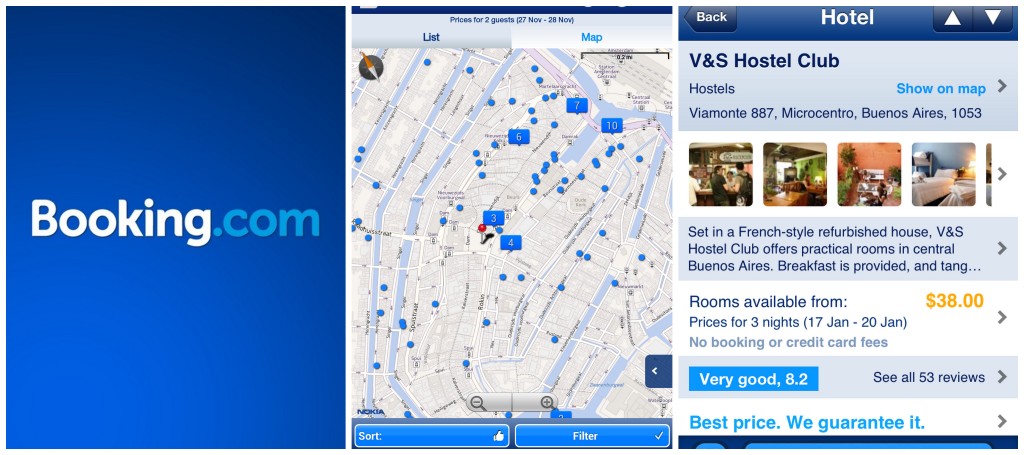 I love Hostel World, but nowadays, many hostels have placed themselves on Booking.com as well. Hotel/hostel hybrids are the new norm. I also find more hotels/hostels on Booking.com with free cancellation policies and much easier web functions for cancellations and reservation date changes. Tip: If you book last minute (i.e. the night before), you can get incredible deals. I got a 4 star hotel for $35 a night in Buenos Aires once.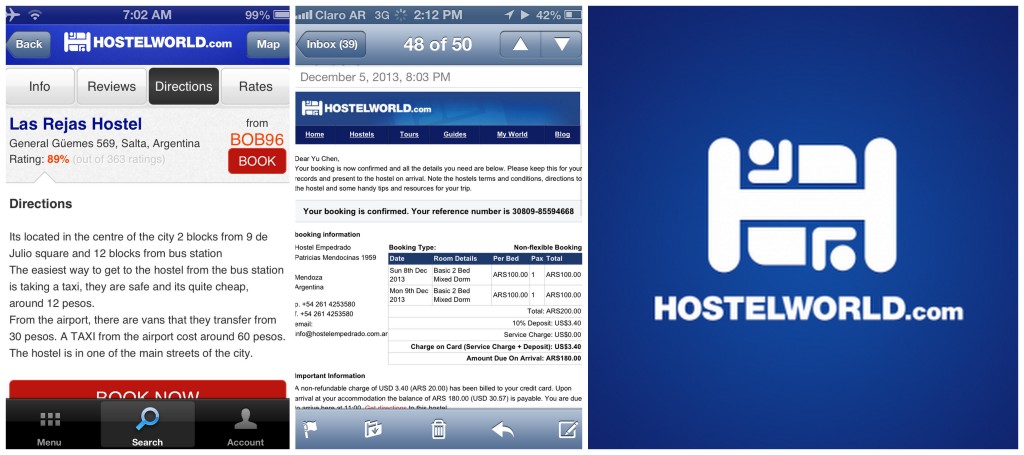 Better selection and reviews than Hostelbookers. Even though I lean a bit more towards Booking.com for their ease of web/user integration, Hostel World is still a must check for any cities. The only downside is if you book a day or two before arrival, often times hostels won't even show up even if they have space. I end up searching with future dates and call instead if I'm booking last minute. Cancellation is also a pain. Hostel World offers "insurance" to refund your deposit if you cancel, but I'm not too fond of this business model personally…
During your travel, as one explores and gets lost in the city…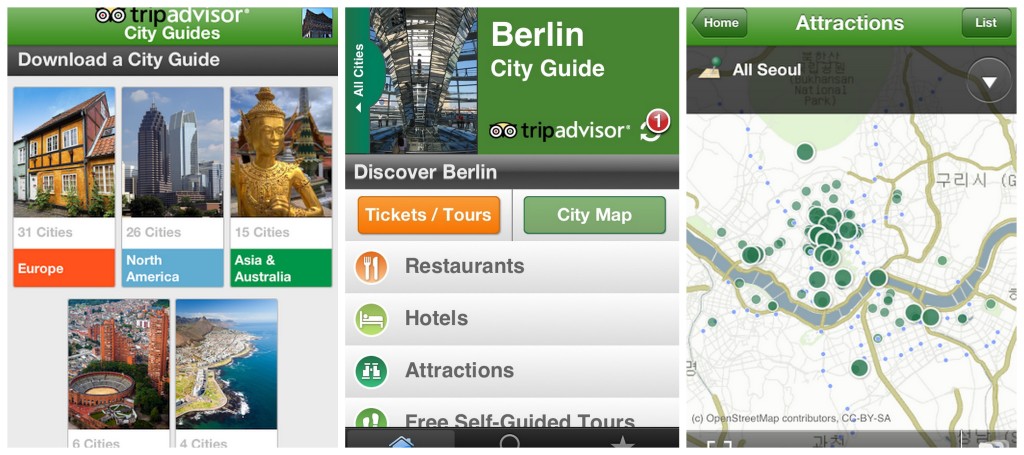 With over 80 major cities available for download, it's like having a personal guide at the tip of your fingers. Designed for offline use, you get the complete city guide plus reviews and maps just like the web version.
Don't speak the language? Can't tell if you're walking into a utility room or waiting lounge? Not sure if you will get a plate of innards by ordering Ouija board style? Welcome to the new age where languages are translated by your phone camera! Even more phenomenal is that this app works OFFLINE. Now just make sure you have a backup battery source…
Current translations available in English to Russian, Spanish, French, Italian, German, and Portuguese and vise-versa.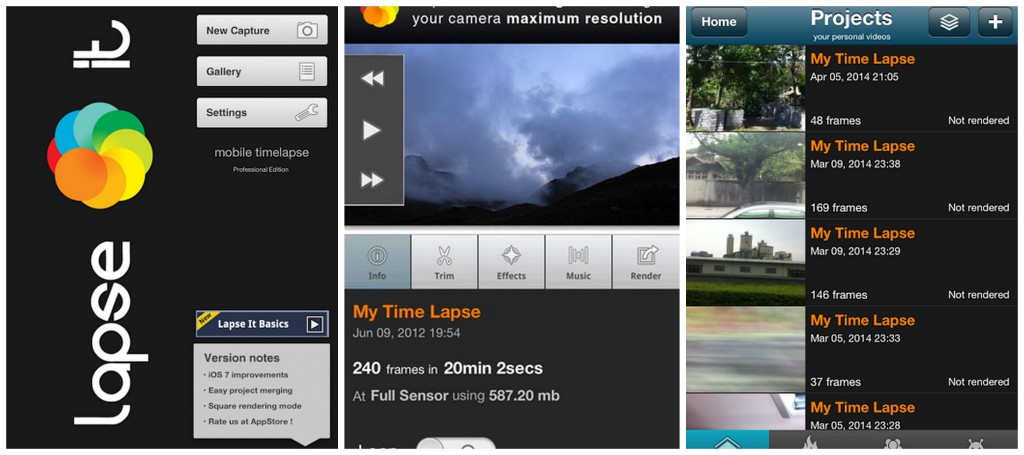 Wouldn't it be great if as small as a smartphone is, to have unlimited memory storage? But we're not there yet. When I'm on the road for an extended amount of time, memory storage becomes a precious commodity, and videos eat up memory like pac-man eats up dots. Instead, I take time-lapse videos to save on memory and still capture the motion. Lapse it app comes in free and paid versions, the $2 paid version allows higher resolution and a bit more editing functions. Both versions will allow customized time setting, instant edit, render and export.
Demo video on youtube.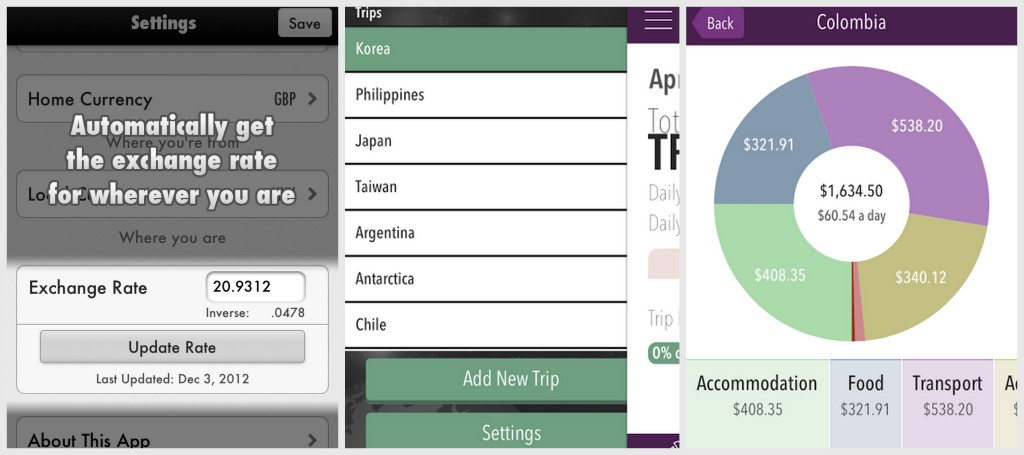 Travel is a life long lesson. To get better and more efficient at preparing and saving for trips, a few minutes a day will give you ample data to learn about your own travel habits. For example, want to know how much you spent on cabs by the end of your trip versus public transport? Fine dining versus street? Accommodations? Trail wallet is intuitive, easy to customize and was created by RTW travelers for travelers.
When all said and done, what's a traveler to do at the end of the trip?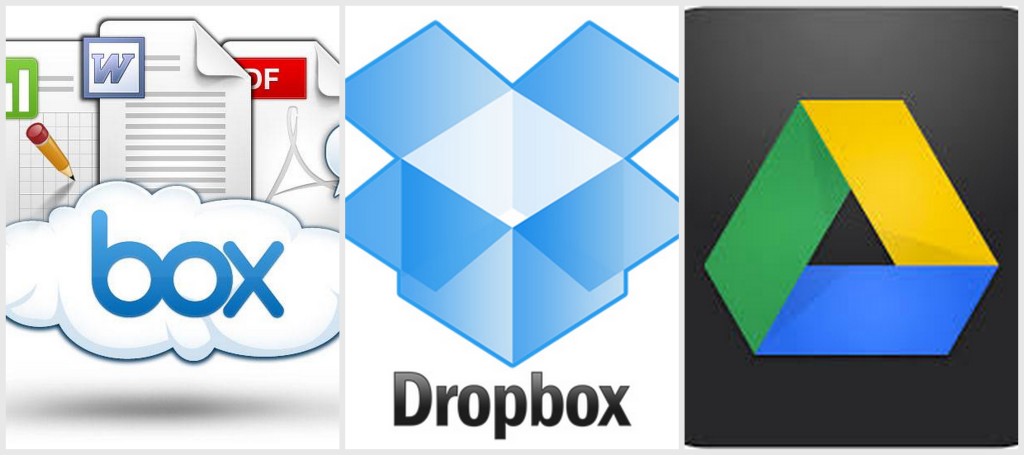 Back EVERYTHING up! All of these cloud services offer free storage and automated upload (remember IFTTT? you can double back up photos if you only want one app on your phone uploading at once.) The worst thing I can imagine happening to any traveler on a trip is losing all your photos either because the phone got snatched or damaged.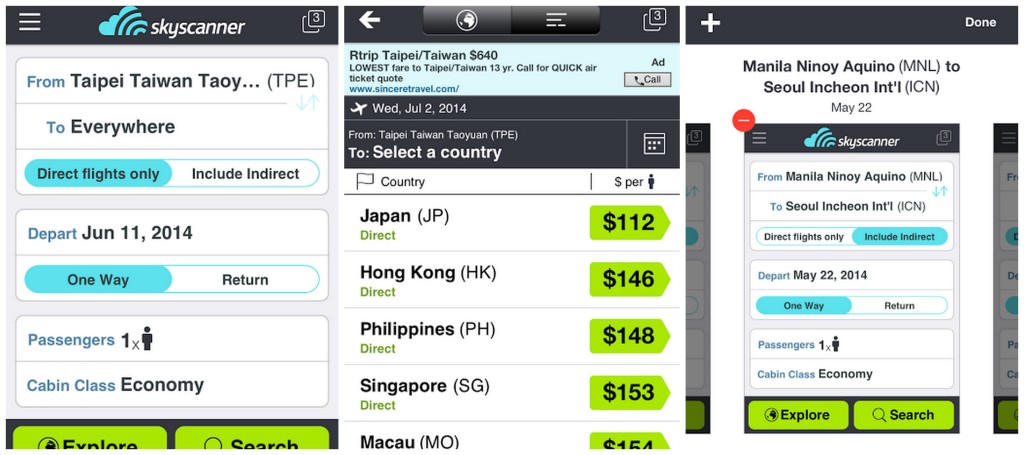 Plan your next destination! Best part about the Skyscanner app is the "Go everywhere" search. Plug in the city you're coming from and Skyscanner looks for fares all over the world. It's the best thing ever for whimsical travelers.
That's all for the time being. Any must have apps you use on your adventures? Please do share!