Mendoza, the Napa Valley of Argentina
The longest ride I had taken in my life was the whooping 17 hours from Salta to Mendoza. It was all a blur, as if I got on a travel conveyor belt and some how got from one end to the other. Some tips to make these long rides more comfortable:
Buy the full cama seats if available, or the semi cama if you know the bus model.
Ask ahead on where or when the stops are and time your liquid consumption accordingly. I managed to avoid using the bathroom on the bus for the entire trip by drinking water about an hour before each stop.
Also let one of the bus attendants know when you get off the bus for a break, they could drive off without you.
The bus will pick up passengers along the street AT NIGHT and they don't have assigned seats, stow your valuables within reach and never above.
The Wine Country, Mendoza
Once you begin to see fields of grapes, you're close to Mendoza. And if you get as delirious as I was from the back aching bus ride, the field of grapes soon turned into overhead grapes at one of the cutest hostels in Mendoza, Hostel Empedrado. Maybe it's the wine, maybe it's the weather, or maybe it's just the way this hostel do events, but I met the most travelers here than any other hostels.
Experience Wine Country on Two Wheels
I have to admit, I am not a wine fan. They seem to taste all about the same to me and my palate can only tell two thing — I like it, or I don't. Well, that was before Mendoza. Strange things happen when most of the wine nudges itself under the "I like" category. You have to really try to find bad wine here. And when so many wines are above good, differentiation comes naturally. I believe Mendoza expanded my palate with quality.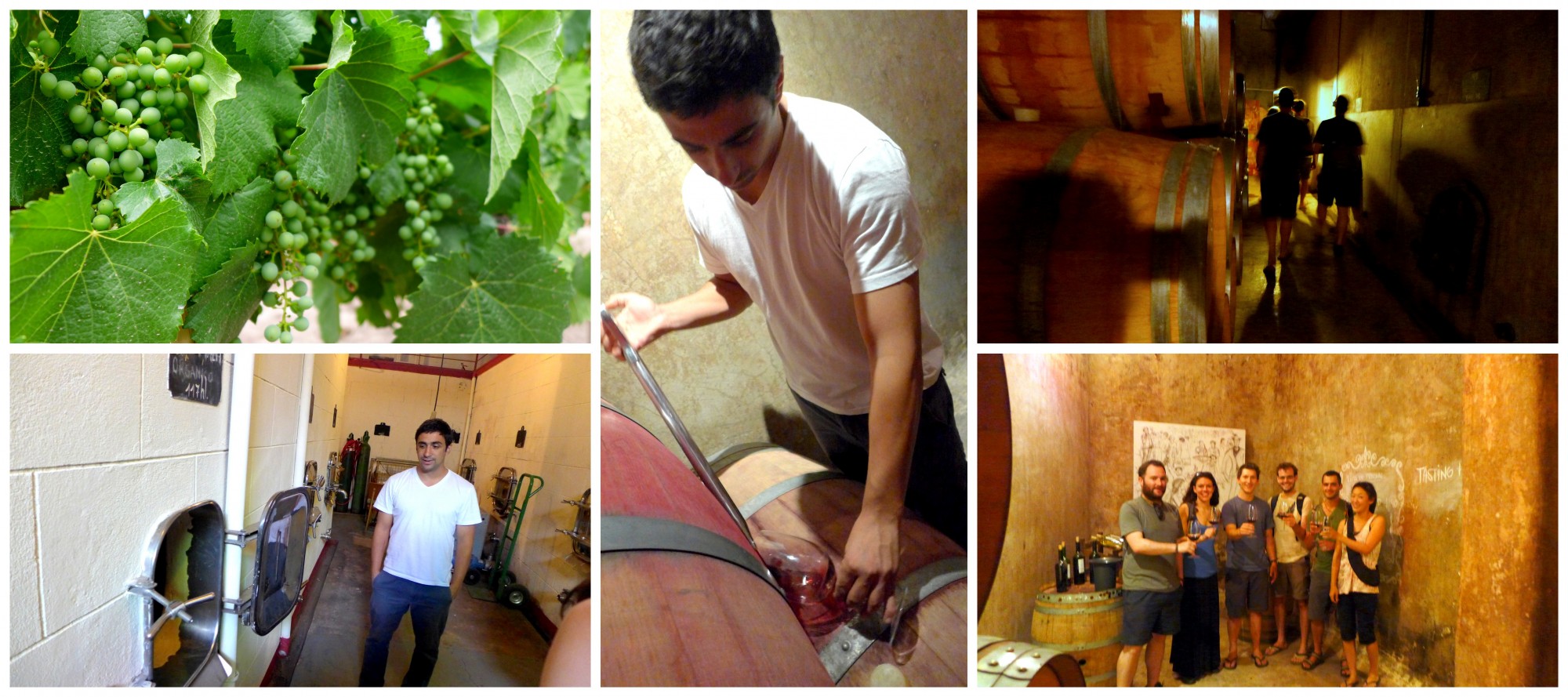 The most do thing is to go on a wine tour. But not any wine tour, it must be a biking wine tour. All you need to do is take the bus into Maipu, find a bike rental, and they will give you a map with suggested route and wineries to visit. Depending on the number of persons in your group, the tasting at each winery varies from AR50-AR100 per person. You'll likely be able to hit up 3-5 wineries at a leisurely pace. The pours are so generous it's about half of what a normal "glass of wine" serving is from a restaurant. This translates to — drunk biking. So definitely don't feel guilty to forfeit wines that you may not like that much, there will be many more to come.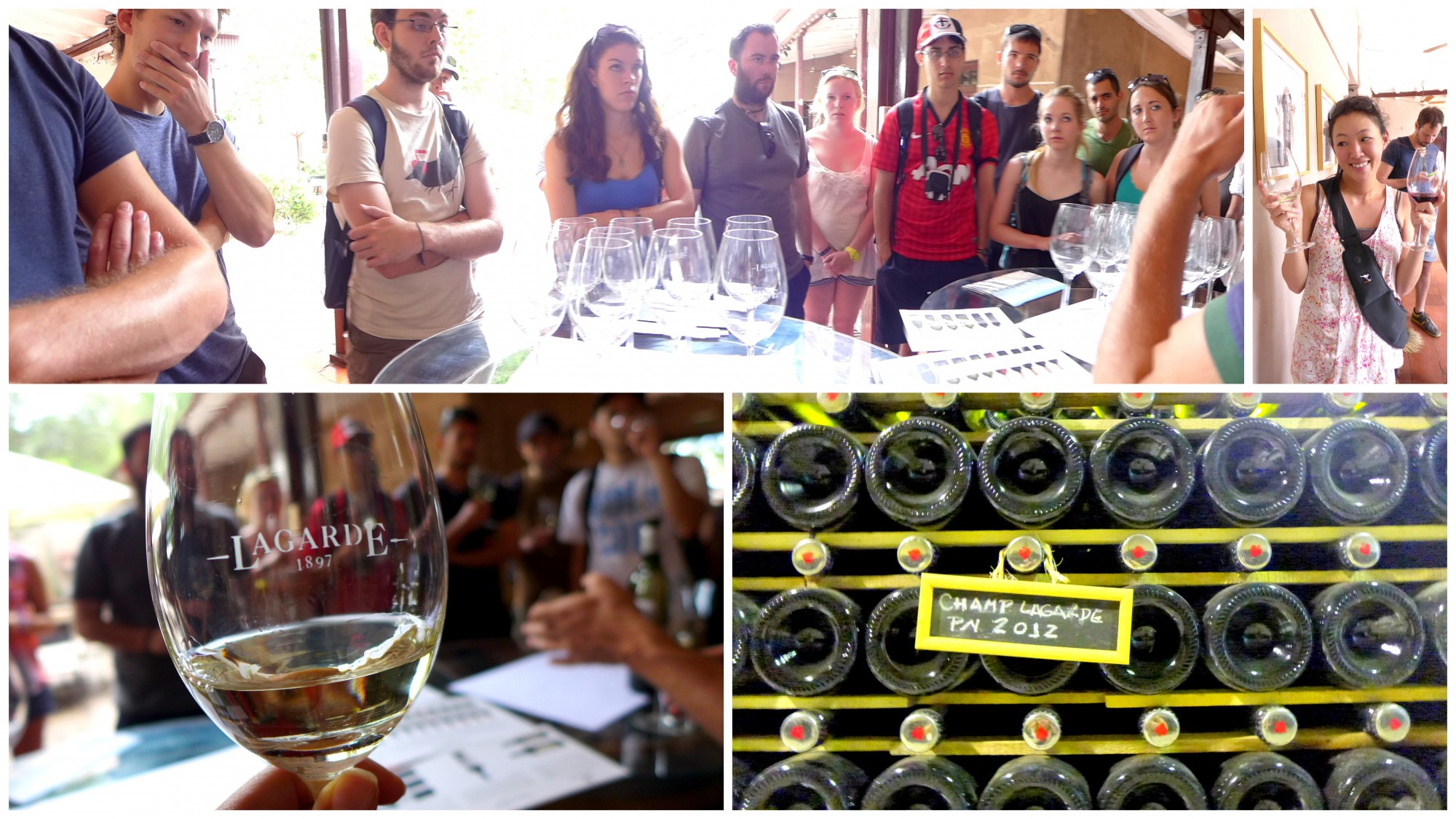 Steak and More Wine
They also have wine tour on horse with fireside dinner prepared by gauchos, much like Salta, or you can find pretty good steak just about anywhere. I got nice bottles of wines from the grocery store. Yes definitely check out their wine selection at a supermarket, you can find high quality wine and brands for less than $10 USD. In fact, most of their decent/good wines run about $3 USD per bottle. The hostel also hold joint BBQ nights with other hostels. It was all you can eat, cook as requested.
Cost Highlight
Hostel – AR$100/night for one bed in a two bed dorm
Bottle of (good) wine – AR$50-AR$100
Bike rental – AR$50 per day
Wine tasting – AR$50 – A$100, with 5 – 10 samples. VERY generous pours.