Convertible pants
A MUST MUST MUST have for world travelers. Ever tried to pack for two completely different weather on the same trip? It is the most difficult thing to do while traveling, in my opinion. Though even if you're not going to places with opposite weather forecasts, most places will be cooler in the morning and evening while it's nice during the day.
Having two pairs of convertible pants will give you 6 different options. A black pair and a pair of khakis will pretty much cover all occasions. Plus, convertible pants are usually made of material that is stain resistant, quick to dry and include extra pockets.
For women
The key to finding a good pair of convertible pants is to pick one that can be worn 3 ways. There will usually be buttons or strings to roll up the pants to convert to capris.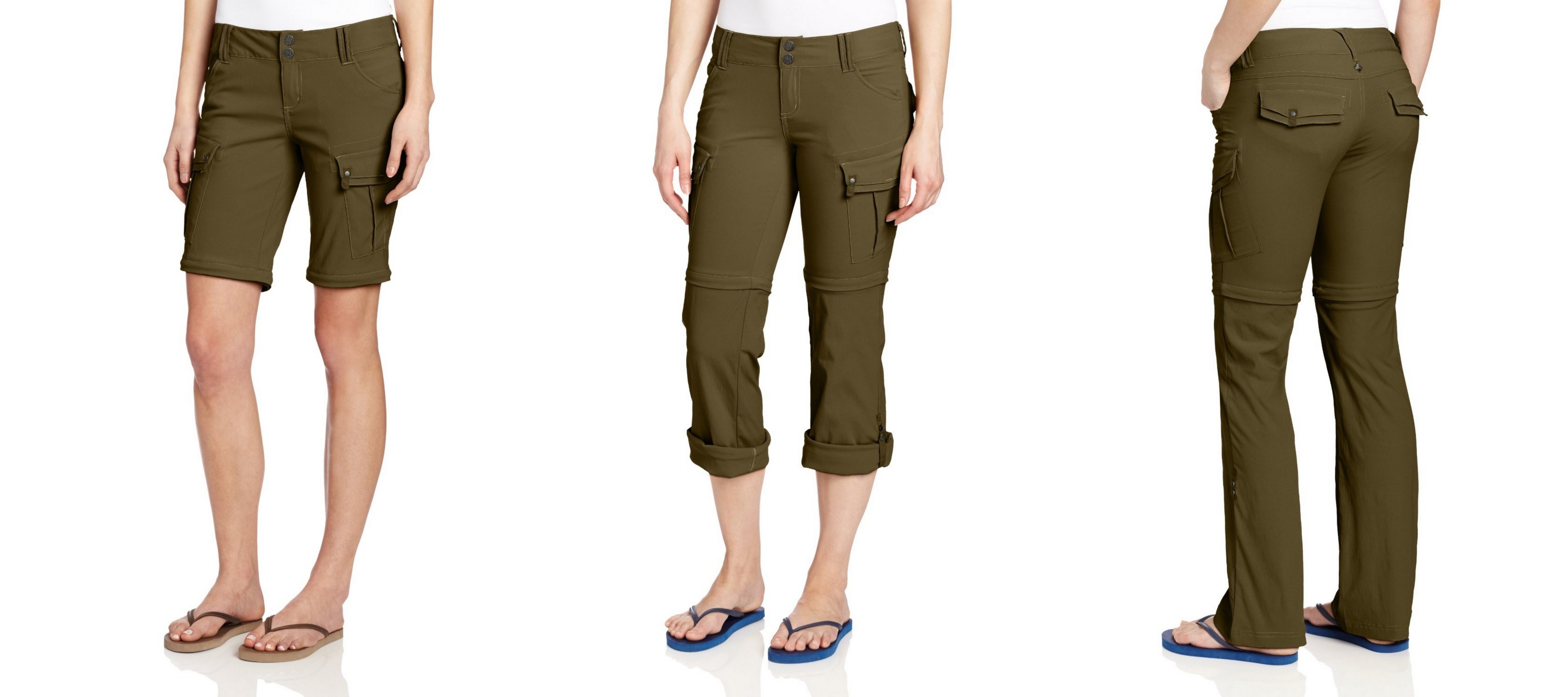 For men
Since the pants are already around knee length, it's less common to have the 3 way style, however, do find good velcro pockets.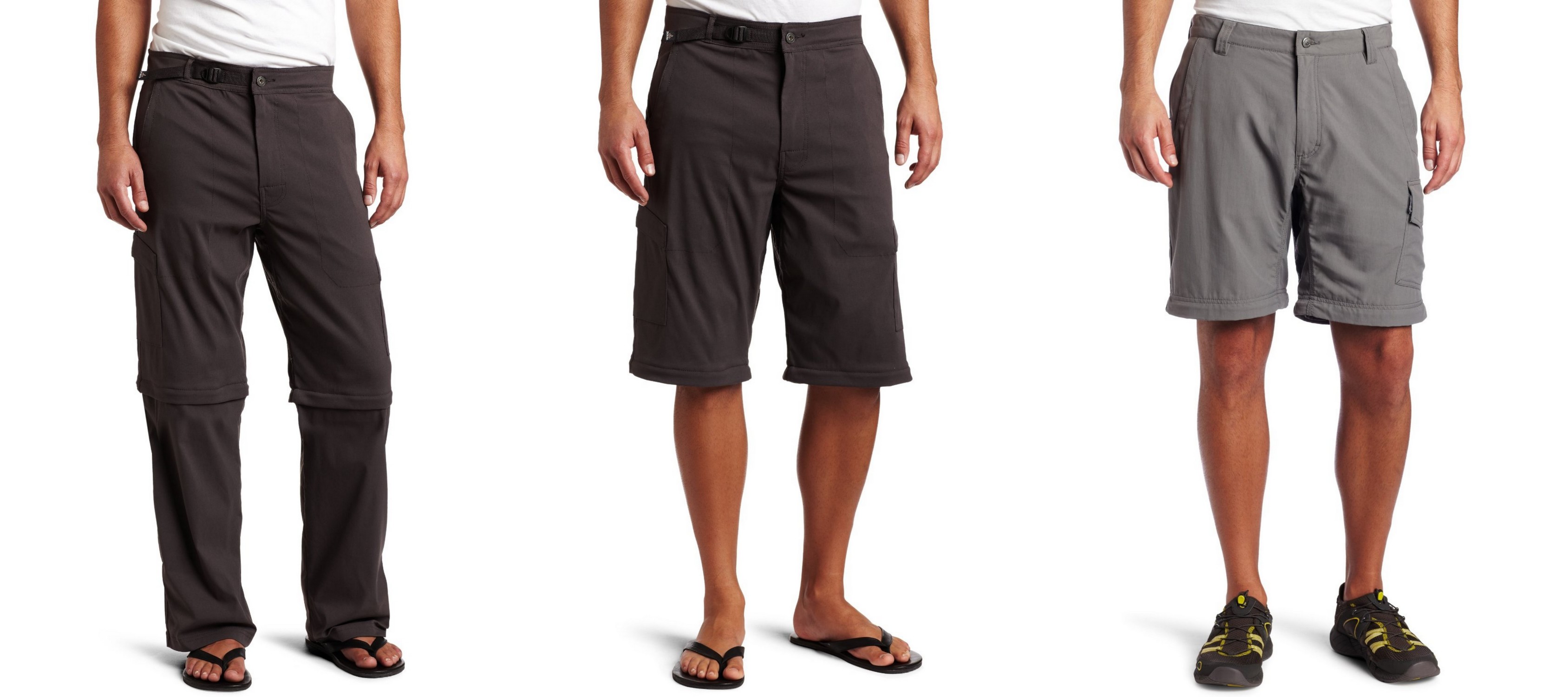 For semi-casual nights
There are also dressy options without pockets to further minimize what you need to pack.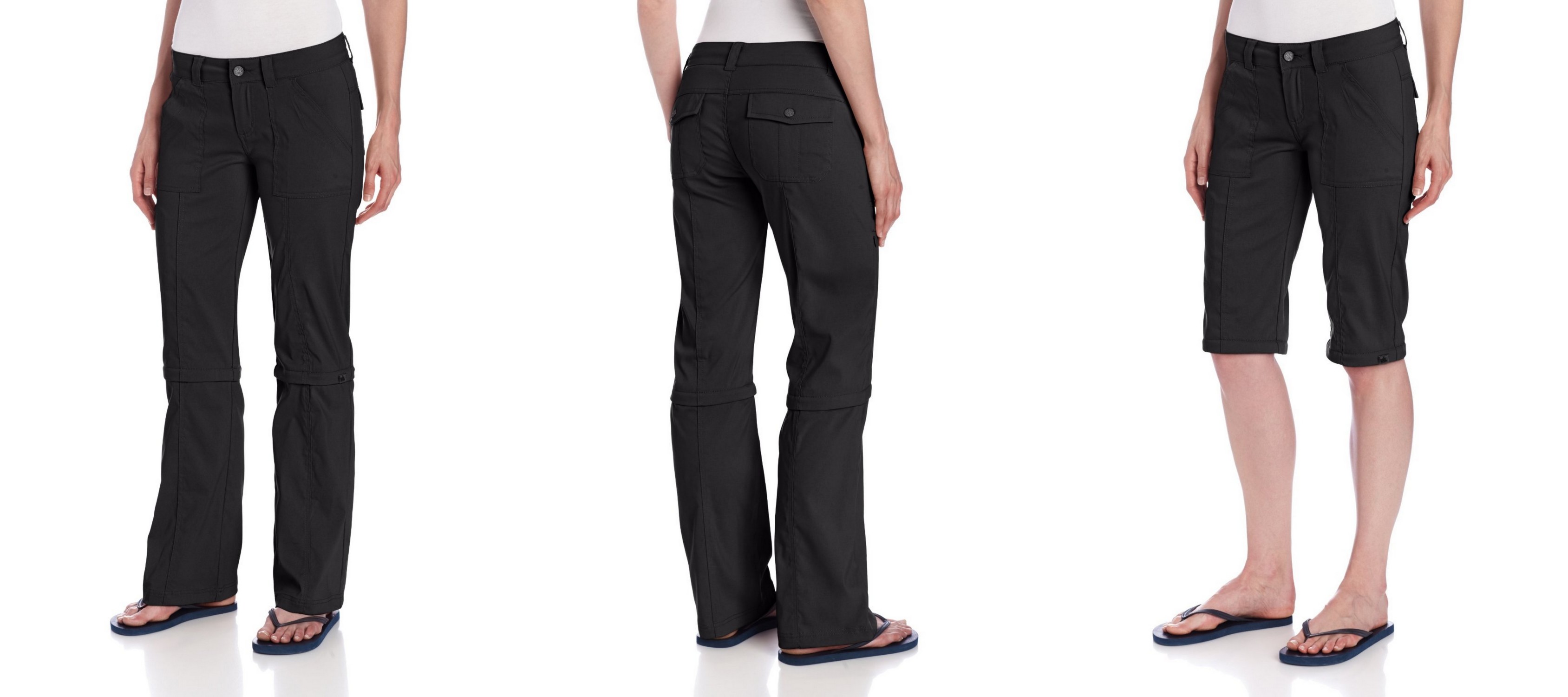 I found mine through REI and Sierra Trading Post on sale for about $40!